The Fomena MP and only independent candidate in the 8th Parliament will be a happy man after some major burden of his has been sorted out by the President.
Before Lawyer Andrew Amoako Assiamah decided to rejoined the NPP after the 2020 elections, several requests were proposed to NPP's leadership headed by Akufo Addo.
According to close sources, one of his key proposals was to have his peace of mind to represent his constituency in the 8th Parliament, which is set to be the 'most-wanted' parliament in the history of Ghana's democracy.
With this, he opted for the smooth resignation of the Fomena NPP Party Chairman, who had earlier said he will bow out politics if Lawyer Assiamah is re-elected.
However, the President in consultation with his party has facilitated a smooth resignation of the Chairman, Akwasi Nti Asamoah probably to honor the request made by the MP.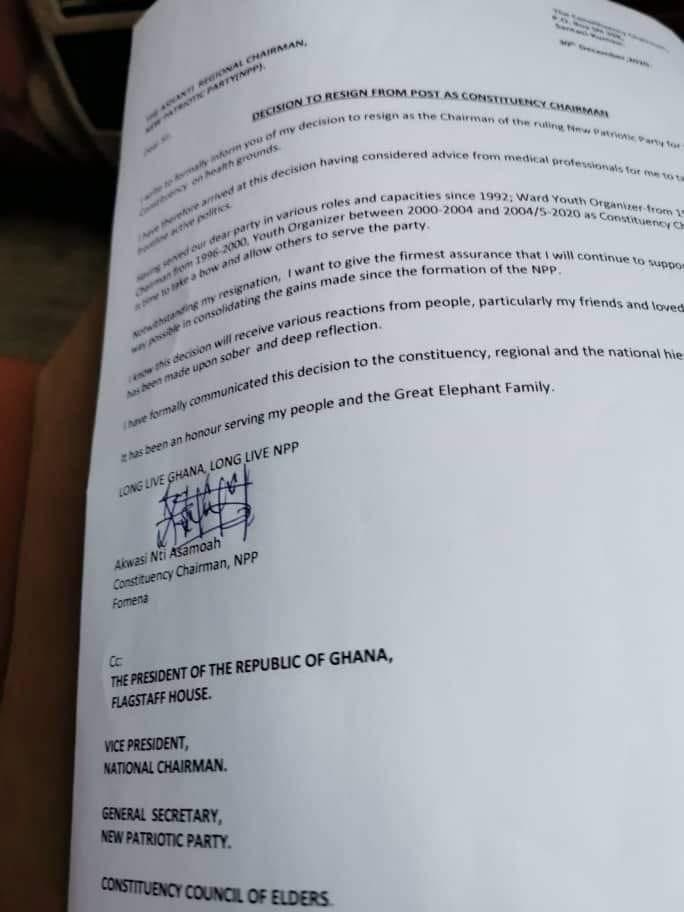 Vibeweek first reported his resignation on Wednesday night, after we spotted a letter issued to the Regional Party Chairman, where he copied the President, and the some NPP leaders.
Meanwhile, Akwasi Nti cited health reasons as cause for his resignation on Wednesday.
Lawyer Andrew Amoako Assiamah is expected to get a major appointment in Akufo Addo's next administration, and if that comes into fruition then it means the President has honored his second request.
Our Next Articles have a lot more.
Source: Vibeweek.com