The 'Year of Return' fever has finally caught up with Popular American Rapper, Ludacris and Beyonce's Mom who were spotted in the country in the early hours of Friday, Dec. 27.
Ludacris was focused at the history behind the 'Year of Return' as he did not waste anytime in the Capital City. The Fast and Furious Star headed straight to Cape Coast to visit the Cape Coast Castle.
He was spotted in a Photo captured at the entrance to the Male Slave Dungeon of the Cape Coast castle, with a powerful caption at the back of his T.Shirt which the rapper made about his ancestry.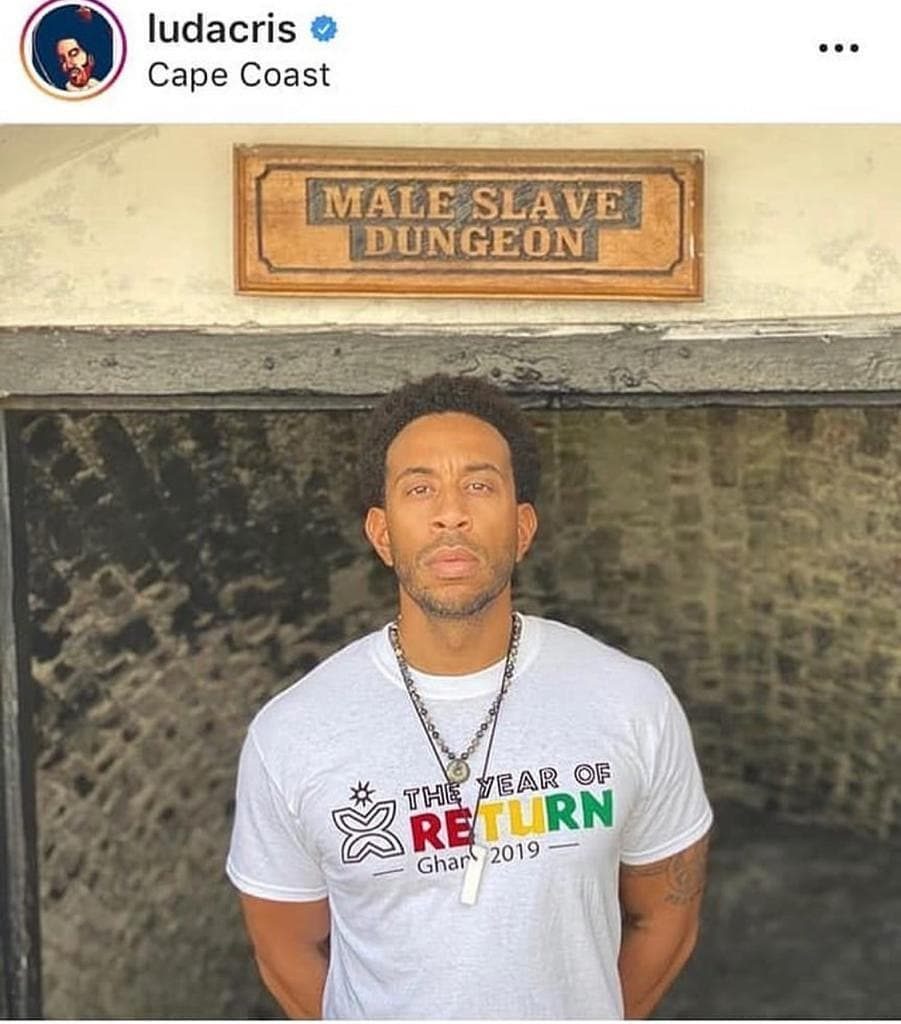 In addition, Beyonce's Mom, Tina Knowles Lawson was spotted at the Kotoka International Airport as most Ghanaians thought she was indeed travelling with his daughter, Beyonce and Husband Jay Z.
Both American Entertainment Personality made a trip to Ghana purposefully to celebrate the 'Year of Return' which has been one of the most innovative agenda created by the Tourism Ministry with support from the Government of Ghana.
---
Source: vibeweek.com