Two ladies dating one guy bump heads in his room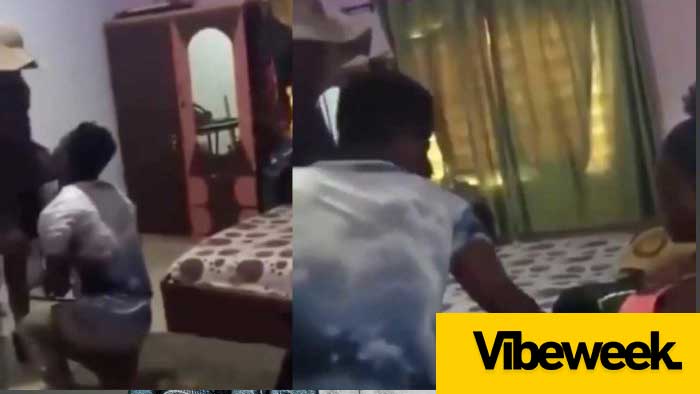 In a new interesting video, a young man who appears to be dating two ladies at the same time gets his cover blown as both ladies accidentally meet in his room.
From the excerpts, the lady last to show up is seen acting up and questioning the other lady saying, "Nobody should touch me. What are you doing here?"
The guy in question, however, goes down on his knees to plead with the lady who showed up later and begged her not to cause a scene.
The lady, on the other hand, was not going to take any of it and kept ranting at her rival who was calmly seated on a couch.
The guy then walks away from the situation disoriented and calls on his friend to help calm nerves down.
The lady last to make an appearance was barely impressed by his friend's effort and asked the other lady to leave immediately.
Meanwhile, the lady who was seated seemed to have had it to the neck and was seen in the video preparing to take her leave.
We are yet to find out where this heated incident happened and how the whole episode ended.
To submit your views and opinions. Go to our Facebook Page (Find the article and post your comment) We do care so much about your Views & Opinions