Justice Amoah, known popularly as Patapaa, has reacted Medikal – Fella Makafui Breakup rumours.
Patapaa took Ghanaians by surprise ahead of 2019 GhanameetsNaija when his white german girlfriend arrived in the country to support her hubby.
After their performance at Ghana Meets Naija, their love life has sprung to the next level.
He posted a picture on Twitter with his German girlfriend with the caption
"Dear @AmgMedikal and @fellamakafui_ , You were once together like this but …… Don't let the devil deceive any of you…. I'm out 🏃‍♂️🏃‍♂️🏃‍♂️Pa2PaSojas"
Patapaa explained that Medikal and Fella Makafui were like him and his German girlfriend, Patapaa advised the rumoured breakup partners not to let the devil deceive them or anyone else.
See post below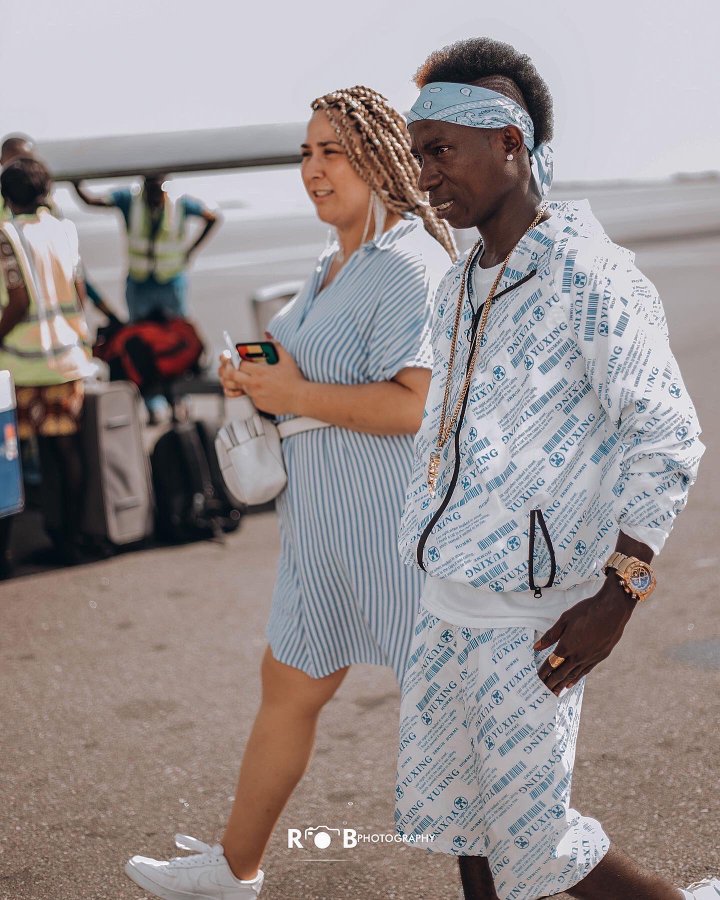 Source: vibeweek.com