Some students of the University of Ghana have hit the street to protest against the double track system initiated by the management of the school to curtail COVID-19 as school resumes in few days.
According to them, they are not kids and therefore can be able to take care of themselves without the initiation of a double track system in the school.
On Friday morning, Students dressed in red took the streets to table their grievances in the face of the school authorities.
However, in a photo Vibeweek has chanced on, the student protestors were not in nose masks as they have failed to observe any of the COVID-19 protocols.
The issue is now gaining traction on social media, as it is currently trending on Twitter.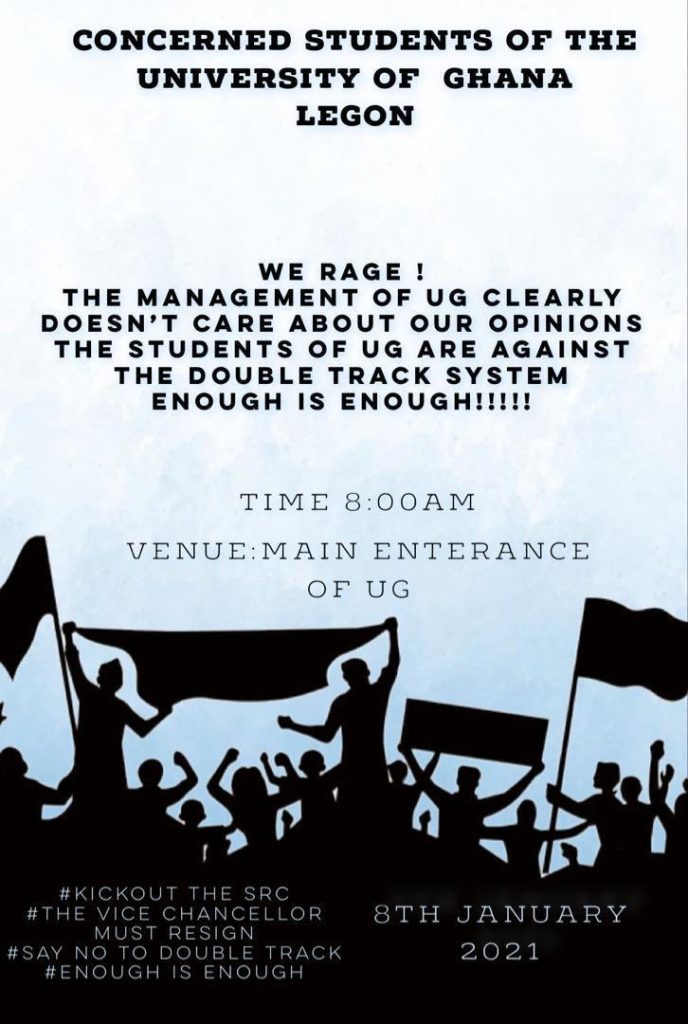 According to some fliers, purported to be spread by students, their concerns goes beyond abolition of the double track system agreed by the authorities to be rolled out when school resumes on January, 18th.
The students are calling for their SRC to be kicked out, their vice chancellor to resign and then to stop the double track system.
Source: Vibeweek.com