The number of COVID-19 active cases in Ghana has dropped significantly, the Ghana Health Service (GHS) has announced.
According to the GHS, Ghana currently has 2,134 active cases from a total of 41,404 infections recorded nationwide with 192 new cases recorded.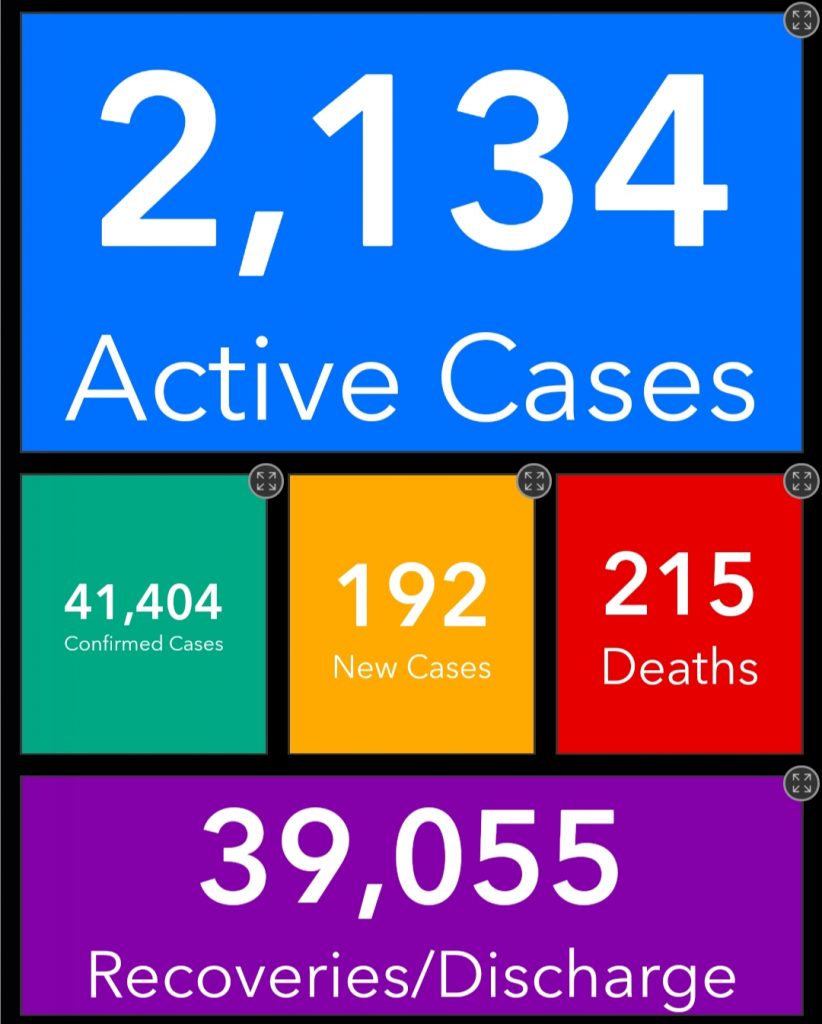 The total number of recoveries/discharges stands at 39,055 with the death toll still at 215.
Six persons however are in critical condition, 20 remain severe while four have been put on ventilators.
"A total of 192 new cases were reported on August 8, 2020. These are samples that were taken from the period 29 July to 7 August 2020… but reported from the lab on August 8," the GHS noted.