Former SM Militant member, Captan has allegedly slapped his boss Shatta Wale.
According to a known SM fan known as SM Ballack on Twitter, Captan hit Shatta Wale because of Hajia Bintu.
He posted a photo that seem to suggest Captain cautioned Shatta Wale about that girl.
This follows after Hajia Bintu was spotted hanging out with Shatta during a music video shoot for the Dancehall musician's new song.
Well, Vibeweek.com cannot substantiate the truth of the matter, but the allegation is coming from a known Shatta Wale fan who will not spread false claims about the self-acclaimed Dancehall king.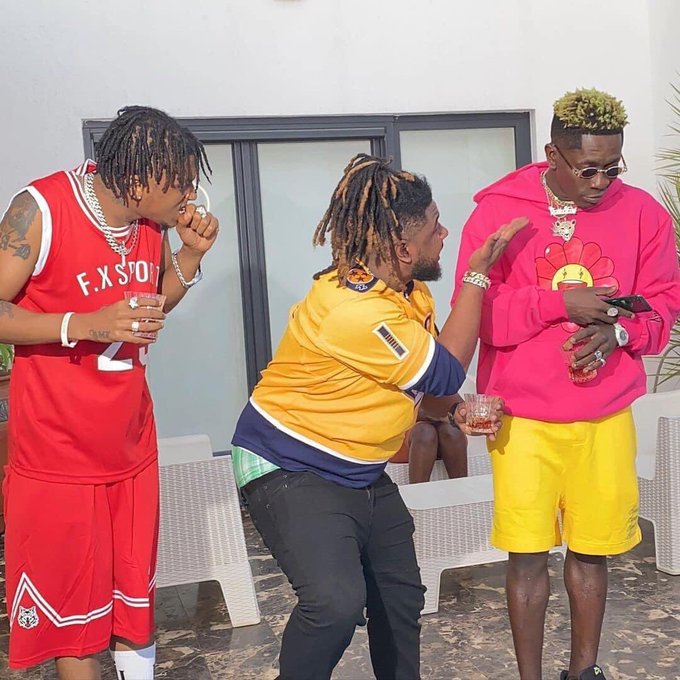 Hajia Bintu getting popular as the day goes by due to her big backside.