Undoutedly, your key reading partner, Vibeweek at the end of 2020 has compiled the 8 Most Powerful Men in Ghana.
Our 5 Most Handsome Musicians in Ghana list has been viewed 10,000+ times and the feedback were impressive. Notwithstanding, we had some few criticisms on the Artists who made the cut.
This Powerful Men's list was compiled focusing on their influences in all aspect of human life.
They are the most influential men in Politics, Business and Investment.
We took into consideration, their Power, Wealth, and Control.
Now Let's delve into it.
8. Osei Kwame Despite
He is one of the most successful businessmen in Ghana with his investment areas in FMCG, Media and Banking. He owns the Despite Group of Companies with his brother Dr Ernest Ofori Sarpong. Osei Kwame Despite has over 200,000 employees across his businesses. He holds a key controlling interest in how the economy of the state is being run. Osei Kwame Despite is not a Politician.
7. Togbe Afede
He is the President of the National House of Chiefs. He presides over all Chiefs in Ghana. He owes more than 35 businesses and investments in Ghana, and across the world. Togbe Afede is an alumnus of the University of Ghana. He owns Africa World Airlines and some other notable businesses. He is an employer to close to 100,000 people.
6. John Mahama
Former President, John Dramani Mahama is the flagbearer and leader of the biggest opposition party, the NDC. He was a one time President of Ghana in 2012-2016. John Mahama is currently protesting with his party against the EC and the ruling NPP over 2020 election results.
5. J.A Kufour
John Agyekum Kufour was a President of Ghana between 2001 -2009. He is currently a key member of the NPP Council of Elders, one of the highest decision making bodies of the party. He is a key advisor to Ghana's President behind the scene and controls some institutions of state in the current government.
4. Osafo Marfo
He is one of the most powerful people in Government aside the President. Osafo Maafo has being in Politics for over 4 decades and is still in active service. He was one of the most finest brains in Kufour's government. He is the current Senior Minister and only reports to the President and not the chief of Staff like ministers of state do.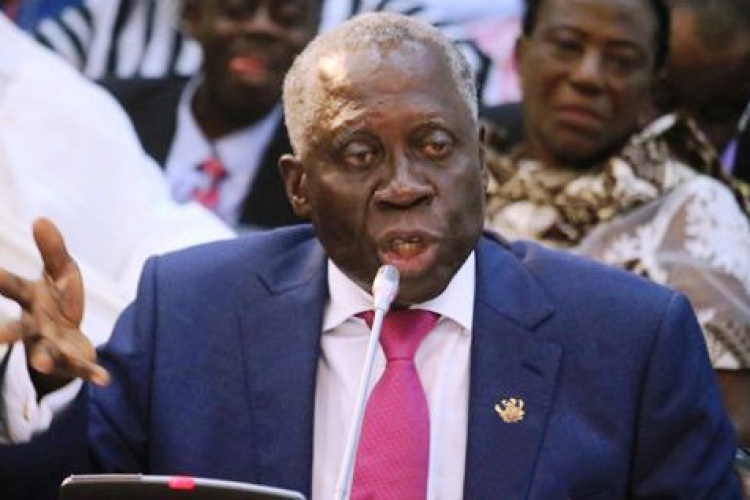 3. Sarfo Kantanka
He is an Innovator and Founder of Kantanka cars. He is a religious and a spiritual leader in Ghana. His powers goes beyond politics, innovation, businesses and more.
2. President Akufo Addo
He is the first gentleman of Ghana. President Akufo Addo is the most powerful man in Ghana politically. He has been in politics for more than 40 years. He is the Commander in Chief of the Armed Forces and the runs government administration.
1. Otumfuo Osei Tutu II
He is the only King in Ghana and the most powerful King in Africa. Spiritually, he connects with his ancestors and forefathers with the Ghanaian Tradition and Religion. Otumfuo Osei Tutu II is the King of Ashanti and Vibeweek's most powerful man for 2020. Otumfuo controls more than half of Ghana's gold mine with his presiding role in the Obuasi mine.
Source: Vibeweek.com