No Long Talk. No Spoilers – A Review of M.anifest's #NoLongTalk
NoLongTalk is a dish served hot and plentiful to a hoard of hungry mouths salivating breathlessly from a long streak of (lyrical) famine and the onset of the insufferable ennui brought forth by mandatory sequestertation of the glabal population amid a virulent viral pandemic.
It is a 3min 7secs track of titanium bars, gritty puns and grenades wrapped with a nice bow of MikeMillsOnEm's flowery beats on top. On this track M.anifest asserts himself as an intrinsic value to the world of GH hip-hop as he goes on bar after bar non-stop like an Energizer Bunny.
Skipping the familia voice of the fabled lawyer Tsikata (his father) in the beginning of the track, M.anifest wastes no time in striking a difference between him and other rappers by pointing out what he says is his comfortably lavish cruise towards his hopes and dreams, simply dismissing other rappers as not having fine enough taste to even conceive of such lofty goals. Basically he's an S-Class Mercedes on smooth asphalt and these other rappers are old rickety cars on bumpy road.
He mentions the quality of his shock value and how poking fun is to him a necessity, probably an indication that he should not be taking too seriously as further along he notes that other rappers are basically fashion modles. Right after he expresses a bit of annoyance at the false comparison of other rappers to him while simultaneously distinguishing himself by his stellar performance on the track.
In painting a picture of the rap game he compares it to a brothel in very vivid and explicit language. He laments the global health scare and how it's imprisoned new relationships while reminding us all he's not a 'johny-come-lately'. If the title of the track was simply "bars" it will just be as fitting, as it's an unrelenting delivery of bar after bar with clinical precision: no latency, no drag, no pause, no rest #NoLongTalk is a steady stream of puns, double entendres and crystal imagery, it is M.anifest in his true form, laying claim to the coveted crown of elite lyricism and holding on with a lion's grip.
There are enough memorable lines, clever puns and wordplay woven delicately together into such a potent narrative that at the end of it's 3min run the repeat button just deserves a molestation.
#NoLongTalk's lyrics are unsurprisingly self affirming while rating high on the acerbidity scale. It is a well written piece or art with rhyme schemes that reveal the intimacy with which M.anifest gets with his lyricism even as he appears to be on a war footing. The lines have a familiar edge to them reminiscent of #GodMc and it bites, hard. Think vintage M.anifest and you're closer to the truth.
Shots fired? None. Just a roar from atop rap's Priderock announcing that GodMc still lives and breaths, but should anyone insist to claim "target" then the bars pack sufficient lethal venom dosage to obliterate a whole army, I doubt anyone is that insane.
Yet, during this bizarre and near global patchwork of local quarantines he sounds off an optimistic tone that by June all the fear, doubt and uncertainty will be behind us.
NoLongTalk is amazing, go take a listen!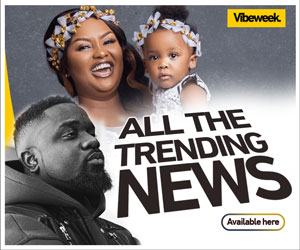 Written by Ivory Ocean. | Vibeweek Top Contributor