More videos drop as Obinim shares bed with a Church Member
Maverick Ghanaian politician, Kennedy Agyapong, has exposed Bishop Daniel Obinim after releasing a hot video of the latter.
The Member of Parliament for Assin Central dropped a video of how Bishop Obinim has been sleeping with ladies.
Vibeweek.com has sighted the said video which had the self-acclaimed prophet videoed with a lady in a bedroom.
In the video, Obinim was captured sitting on his bed while the lady is also seen with messy hair.
While the video of Obinim was being aired on Agyapong's NET2 TV, the MP said that the lady's name is Lovia.
Agyapong explained that Lovia recorded Obinim secretly while she was in the room.
Watch the video below:
The controversial politician also added that Obinim sang one of Kojo Antwi's popular songs, Akonoba, after sleeping with the lady.
Meanwhile, Agyapong has accused Obinim of sleeping with the sister of his own wife, Florence.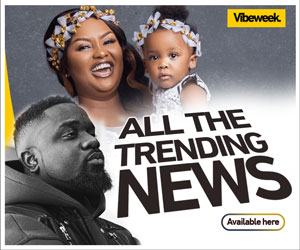 Speaking in an interview on his NET2 TV, Ken Agyapong described Obinim as a dirty and mad man for sleeping with his wife's sister. Read more: https://yen.com.gh/151457-kennedy-agyapong-shows-video-obinim-a-lady-a-room.html