Ken Agyapong donates to 16 regions COVID-19 protective materials.
Businessman and Politician, Ken Agyapong has once again achieved a milestone in his Philanthropy works.
The Assin Central MP has donated protective materials to help fight the deadly Coronavirus that is fast spreading across the country.
With 53 confirmed cases including 2 deaths, the controversial legislator is well convinced supporting the needy is one key measure to help combat the virus.
He first spoke about his willingness to procure the said items in China, where the pandemic originated, when he appeared on 'Boiling Point' on OMAN FM 107.1 Mhz.
However, he has released 100,000 pcs of face masks to hospitals across all the 16 regions in the country. He also made available 100,000 pcs of gloves and hand sanitizers.
He did not stop right there, he also distributed 2,000 protective clothing and 200 beds to the Ministry of health.
In a video sighted by Vibeweek.com, the OMAN FM owner said "If we don't take care and the pandemic spreads in the whole Ghana like that of Italy and other countries, it will be hard for us. We do not have to make mistakes"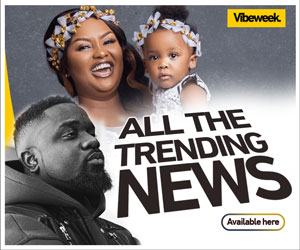 Watch the video below
Hon Kennedy Agyapong has donated
100,000 pcs of face masks,
100,000pcs of gloves and sanitizers to be shared to all the 16 regional hospitals in Ghana.
He also gave 2,000 protective clothing and 200 beds to ministry of health.
👏🏾👏🏾👏🏾 pic.twitter.com/J4NKjFtIrq

— simple_Lawrence 🗺🇬🇭🌳 (@simple_Lawrence) March 24, 2020