Joe Mettle is Nobody without Old Pentecost songs – Patience Nyarko fires hard at Colleague
Gospel Musician, Patience Nyarko has thrown wild shots at her colleague Gospel Singer Joe Mettle.
Reacting to an assertion made by UK based Ghanaian Event Promoter, Alordia who praised Joe Mettle for being the only Gospel Artiste in Ghana making strides internationally, the 'Mafom Kwan' songstress said Joe Mettle is being over-hyped.
Speaking on 'Anigye3 Mmer3' with Christian Agyei Frimpong on Onua FM, the Gospel sensation clarified that Joe Mettle is nothing without the old Pentecostal songs.
"Joe Mettle has no songs aside these old pentecostal songs. If Pentecost ban him from using these songs, he is nothing. Ghanaians must be careful how they are over-hyping him. People like us gets creative to write our own songs so you can't disrespect us" She replied Alordia.
He was supported by Music Producer and Engineer, Nacee who fired back at Alordia saying "how many Ghanaian Gospel Musicians have you pushed in the UK. Alordia should be Ashamed of himself".
This issue has sparked outrage among the Gospel side of the music industry, as Gospel Musicians have reacted.
How it all Started
Alordia was explaining how he thinks about the Gospel Industry and the need for Gospel musicians to up their game, as he disclosed in his comment that Ghanaian Gospel Music "don't come across at all" in the international front, especially in the UK.
He, therefore, went on to rate Gospel Industry 40%, 50% and stressed "they are not doing well", during an interview with Christian Agyei Frimpong on Onua FM.
He further explained that the quality of Ghanaian Gospel Music and Ghanaian language are factors that is limiting the growth of our music from getting international attention.
However, in his comment he praised Joe Mettle for being the only Artist doing the right thing and getting the right feedback from international audience.
He explained that there is the need for musicians to incorporate English and Pidgin to our songs which will bridge the language gab; that will cause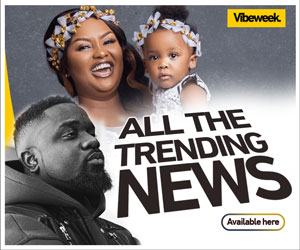 Source: Vibeweek.com