George Quaye defends Charterhouse CEO over "rise above them" statement
Entertainment pundit, George Quaye, has risen to the defence of the Charterhouse Chief Executive Officer (CEO) after the latter faced criticisms for comments she made about Stonebwoy and Shatta Wale.
Theresa Ayoade's statement "let us rise above them" – referring to Shatta Wale and Stonebwoy – did not sit well with fans of the artistes.
"Can you as the media help the industry rise above these two? Let's rise above these two and let the industry breathe and move on. Sarkodie won artiste of the decade and nobody even talked about it.
"The industry is bigger than these two artistes and that is what I want you to go back with. There are lots of young people who need the opportunity so let's move on," she said at a press conference
However, Mr Quaye explained that the statement was made in context and in no way meant to suggest the company wanted the death of two of Ghana's biggest dancehall artistes' careers.
The former Public Relations Officer for Charterhouse told Andy Dosty on Daybreak Hitz on Hitz FM, on Tuesday that, the company had called a press conference to seek the input of industry players and media on how to make the next Vodafone Ghana Music Awards a great show.
But, according to Mr Quaye, for over an hour journalists and other invited guests were fixated on Shatta Wale and Stonebwoy although the organisation in 2019 announced the ban of the two artistes from the scheme.
"At a point, it almost became an argument at the auditorium, for almost an hour two artistes, so within that context, the woman spoke and said look, let us all come together and let us rise above them…" he stated.
The host of Joy FM's Late Night Express said that Charterhouse does not have anything against the two artistes neither are they aiming to boycott them.
After Shatta Wale and Stonebwoy got into a fight that marred the 20th edition of the Vodafone Ghana Music Awards, the two were banned from participating in the VGMA until further notice.
As the 21st edition of the awards scheme is approaching, many fans and industry players after reflecting are advocating for the two to be brought back into the scheme.
Since Charterhouse has remained resolute in its decision many people have assumed that the company wants to boycott the artistes, hence, Mrs Theresa's comment at the press conference.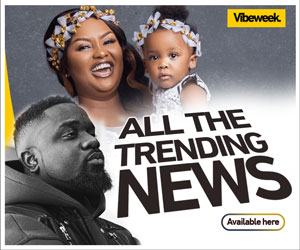 Speaking as an entertainment pundit, Mr Quaye said like any institution, Charterhouse has rules governing its operations which it cannot be set aside just because people say so.