Wow! Fella Makafui gets first Tattoo of Medikal's Signature | Photos
Fella Makafui has got her first tattoo on her right hand that says 'Disturb'.
Medikal posted the Photo on Social Media Saturday Morning to the surprise of many who felt their relationship has fell off.
To take your mind back to the word 'Disturb', Medikal had been seen and heard using this word many times in his songs. The Award winning Rapper titled his 2017 Album 'Disturbation' to show how deep he feels about the signature.
Fast Forward to 2020, amidst breakup rumors, Fella has got her first ever tattoo with the same word Medikal used to say. This tells us that the guys are really meant to be and all stunts they have been portraying publicly are something Ghanaians shouldn't take serious anymore.
Medikal captioned the Photo he posted with the red heart emoji meaning he is 100% in love with what his girlfriend did.
February 1, 2020
Medikal and Fella Makafui are reportedly on the verge of breakup, later last year but it seems the dust has finally settled and the most talked about celebrity couples are having a great time together.
---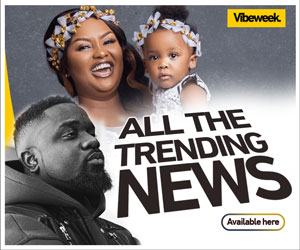 Source: vibeweek.com