COVID-19: Ghanaian 'big man' skips quarantine & testing after returning from abroad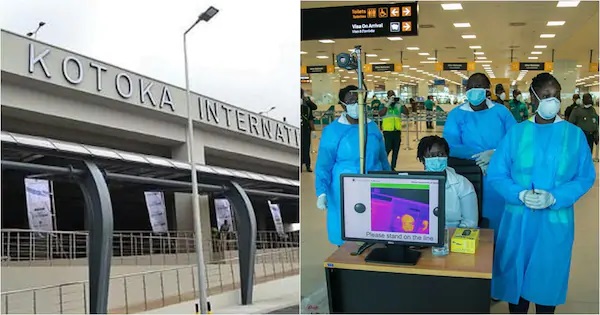 A prominent personality in Ghana whose identity has not been disclosed has been reported to have 'safely' escaped quarantine and testing after arriving from a foreign country.
A Ghanaian professor named Henry Kwasi Prempeh made the news public on his Facebook handle when he affirmed that an exceptionally credible, first-hand source revealed it to him.
In the post, Henry Kwasi Prempeh strongly states that he hopes above all things that the report that someone skips the essential protocols would be a solitary case, as grossly irresponsible and criminal as it is.
Henry Kwasi Prempeh is Professor of Law at Seton Hall University School of Law, Newark, New Jersey, where he has taught constitutional, corporate, and international business law courses since 2003.
President Nana Akufo-Addo directed that all of Ghana's borders be closed for two weeks as the nation fights the Coronavirus disease (COVID-19).
The closure of the borders started from 12:00am on Sunday, March 22, 2020, after which every human who wants to enter will be quarantined and tested for the virus.
Many individuals have been reacting wildly to the professor's post: Felicity Nelson came out to reveal that actually, the professor's report is not singular as there has been another: