Angry Medikal Disses DKB, Akuapem Poloo and others in new song 'Nonsense' (Video)
Medikal, the award-winning Ghanaian rapper drops this brand new rap song titled "Nonsense". The tune was produced by Unkle Beatz.
Medikal has released a new song "Nonsense" to shade Akuapem Poloo, Sister Derby, and others, …
The rapper in his song referred to some celebrities as "Uber celebrities" and went ahead to throw shots at Akuapem Poloo, Sister Derbie and DKB.
In the song, he said he doesn't like "1 Kalypo, 2 biscuits" which means he doesn't like Sister Derbie because that's the lyrics of Sister Derbie in his song with her titled "too risky"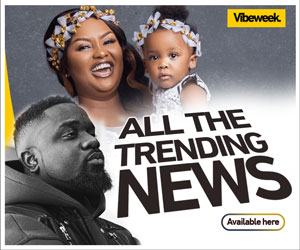 With Akuapem Poloo, he said Poloo has been selling something but nobody is buying and with Dkb, he used the "F" word on him asking if he is a wedding planner.