Exclusive:"Lion King" Producer reveals Wizkid denied him payments for "Joro" and More
NorthBoi oracle as he is affectionately called is one of the producers on the popular 'Lion King: The Gift' Album by American singer, Beyonce.
Aside producing for Beyonce, the Nigerian Producer has been working with Afrobeats Superstar Wizkid, feeding him beats for his popular song 'Soco' that has gained more than 59 Million Views on Youtube alone, since it was released early 2018, partly working on "Fever", and arguably "Joro".
Lately, there seems to be banter happening back and forth between NorthBoi and Wizkid concerning production credits, publishing rights and payment issues for the hit single 'Joro' on 'Made in Lagos' Album by Wizkid.
NorthBoi, on Pulse TV, has revealed Wizkid's reluctance to duly appreciate his effort on that Record after sacrificing to produce series of beats for the Artiste.
""
According to the "Soco" producer, Wizkid has failed to mention him only because of fears. NorthBoi tweeted " Imagine being so powerful person wey you do beat for dey fear to promote you make you no pass am. Na my hand you collect your last global hit. after me all you have is ojuelegba and dont dull."
There also seems to be bad blood between Wizkid and his longtime producer, Samklef who worked on the hit single "Don't Dull". A Nigerian News Blog, Legit.ng recently published an article that substantiate the fact that Wizkid and Samklef are no more, referencing a statement from their source saying "
"It was Skales that introduced Samklef to Wizkid, and that was when he produced 'Tease Me' for him, and they were working on other stuff. But when the ego crisis between Skales and Wizkid started then, the latter had to sacrifice Samklef because he needed to prove to Skales that he can survive without the producer that he introduced to him."
Their Source continued that "Shortly after, Wizkid began to give Samklef some unfamiliar attitudes. He said his beats were no longer good enough and that he was riffraff before he (Wizkid) turned his life around with the success of 'Tease Me'. What happened actually was a transferred aggression, not that Samklef really offended Wizkid."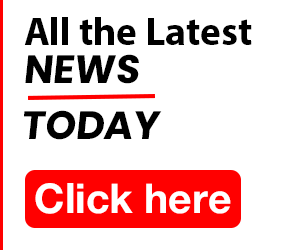 We cannot therefore conclude that Samklef and Wizkid had similar problems with Production credits, payments and publishing. Our Job is to present the fact as it is. We have no reason to distort the fact or tarnish the image of anybody.