"Fella Makafui hates me for No Reason" – Sister Debbie Alleges
Latest Allegation emanating from the rivalry between Fella Makafui and Sister Debbie has it that, the later says she does not see any reason for Fella to hate her.
Sister Deborah says she has never wronged Fella or anybody close to her, so she does not understand where the hate is coming from.
"Last Night I was given the most hateful look ever by someone.She was Full of disgust and to make things worst, I greeted her and it seemed she wanted to make me dissappear. I wonder how someone can have so much hate when I have never wronged her or anyone close to her" Sister Debbie wrote.
Eventhough Sister Debbie did not name anyone she was referring to but most people who have been following their rivalry knows whom she was directing his concerns to.
Vibeweek.com has therefore bumped into a post by popular instagram user @those_called_celebs, who is convinced Sister Debbie's instagram story was directed to Fella Makafui.
According to @those_called_celebs who refered to Fella Makafui as "Akurase Boga" meaning Village Champion, she fears her boyfriend might come back to Sister Debbie because of her attitude.
Fella Makafui has therefore not responded to any of these alleagations about her. Any further updates will be posted as soon as they drop.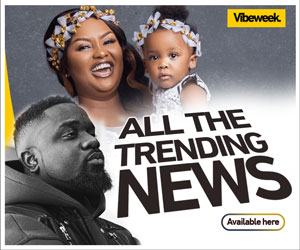 Source: Vibeweek.com