Awake Purified Drinking Water has presented a cheque of GHS75,000 to the National Cardiothoracic Centre to support persons with various cardiovascular diseases.
The donation is part of the brand's charity-driven project, One4Life campaign, which puts aside one pesewa for every 500ml bottled water sold.
Awake Purified Drinking Water, from the stables of Kasapreko Company Ltd, was adjudged CIMG Product of the year in 2017. The brand has been making quarterly donations to the Korle Bu Teaching Hospital facility since 2016.
The donation of GHS75, 000 on Thursday, February 14 makes a whopping GHS 1 million since 2016.
The quarterly donations go to support the less privileged and disadvantaged in society who cannot afford medical care, heart transplant, heart surgeries among other heart-related complications at the National Cardiothoracic Centre.
Thursday's donation marks the night of such widely acclaimed charity initiative.
Speaking at the event, Director for Water and Consumer Service Delivery, Eunice Adjei, announced that donation made so far to the cardio centre has reached a total 66 beneficiaries.
"Indeed, we proudly attest that with the help of Ghanaian consumers and our stakeholders, our dream of building a formidable brand and a great Corporate Social Responsibility project has immensely been successful and we are poised in ensuring continuity of the One4Life Campaign. 
"On behalf of the [Kasapreko] Group Chairman, Dr Kwabena Adjei, the ManagingDirector, Richard Adjei, staff and board of Kasapreko, we want to say thank you to all consumers, distributors, retailers and everyone that has supported Awake Purified Drinking Water and One4Life project since 2016," she said.
Director of the Cardiothoracic Centre, Dr Lawrance Serebour, thanked the Kasapreko for the continuous support but urged them to increase the quarterly donations since the list of person's needing such support was growing.
"And last year, I made that request that if possible we can push it to two pesewas per bottle but I am also looking forward to the consumers…consuming two bottles per day…so you can get good money to support your initiative," he said.
This donation event was graced by sensational gospel musician Diana Antwi Hamilton.
She thanked customers of the purified water brand for their support over the years through their continuous patronage of Awake Purified Water.
Diana Hamilton's hit song, 'Mo Ni Yo' was used as the tag line for Thursday's donation activity.
She visited patients at the Out Patients Department to share words of encouragement.
She also went on a short tour of Korle Bu and its environs to thank retailers and consumers for their support after the donation.
Diana Hamilton said it was an honour to be present at the event, stating she "was particularly pleased to witness in full glare as the donation was made and was surprised that a million had been given within this short period."
World's first Marijuana Mall opens in Colorado
Developers Chris Elkins and Sean Sheridan deemed Trinidad as the perfect location to build their dream project given Trinidad's views on law and tourism.
In an interview with local news station KRDO , Elkins said, "This town has a zero-foot setback, which allows us to put five dispensaries here right next to one another.
As far as we know, we are the only town in Colorado that can do this."
Elkins and Sheridan have received city permits and have already purchased a building in downtown Trinidad on Commercial Street.
Their next step is waiting for City Council to give their approval.
According to Elkins, four of the five spaces have already been leased to marijuana-based businesses, and if the City Council gives their approval, they are hoping to open their doors to the public in May.
Along with their passion for marijuana, Elkins and Sheridan are also incorporating their entrepreneurial skills into this project, and they are excited about the benefits the mini-mall will bring to the town.
Elkins expects the mini-mall to boost the local economy, and it seems as though many local residents agree.
Mechelle Duran, a Trinidad local who lives nearby the mini-mall location, said, "I'm excited to see it open.
We have a lot of pot stores already and there is a lot of benefits."
There are other locals who have expressed their concern with the mini-mall attracting homeless people and transients.
Tamara Johnson, a Trinidad local, said, "To be honest, I don't have any problems with marijuana or marijuana users but I do know we have had a lot more problems with theft. I know Walmart is having problems. And transients, that's becoming a huge problem."
Regardless of the differing opinions of Trinidad locals, Elkins and Sheridan remain optimistic and anxiously await the grand opening of the world's first marijuana mini-mall.
See photos: Taiwan holds first gay marriages in historic day for Asia
Tears flowed and bouquets flew on Friday as hundreds of same-sex couples exchanged vows in Taipei's Shinyi District.
Taiwan became the first country in Asia to legalize same-sex marriage when its legislature voted to approve the measure last week. Thousands gathered in the streets to celebrate the landmark moment for LGBT rights in Asia, where gay people can face stigma for varying reasons from religion to conservative values.
The new laws went into effect Friday, and hundreds of history-making Taiwanese couples planned to get married en masse. Here is a look at some of the first same-sex couples to wed in Asia.
Shane Lin and Marc Yuan became one of Taiwan's first gay couples to tie the knot.
Taiwan's first gay couple Shane Lin (L) and Marc Yuan kiss outside the Household Registration Office in Shinyi district in Taipei on May 24, 2019. Sam Yeh—AFP/Getty Images
It was an emotional moment for the couple, who shed a few tears during the ceremony.
Shane Lin (C) is comforted by his partner Marc Yuan (R) and a friend during a wedding ceremony in Shinyi district in Taipei on May 24, 2019. Sam Yeh—AFP/Getty Images
Other couples waited their turn for their turn to wed.
Gay couple Cynical Chick (L) and Li Ying-Chien wait for wedding register at the Household Registration Office in Shinyi district in Taipei on May 24, 2019. Sam Yeh—AFP/Getty Images
One couple showed off their marriage registration picture, an AFP reporter shared on Twitter.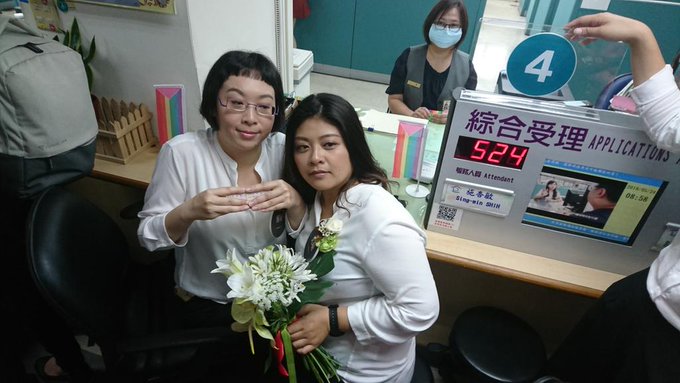 A Taiwan lesbian couple showed their new ID card to media after registered their marriage
Other couples posed for photos, as a DW reporter posted on Twitter.
Moving scenes that would just make you tear up so easily. 20 couples, all brave and happy. Many have been together for more than a decade. One told me "I used to hide the rainbow flag after pride parade, but now I gotta find a place to show it with pride."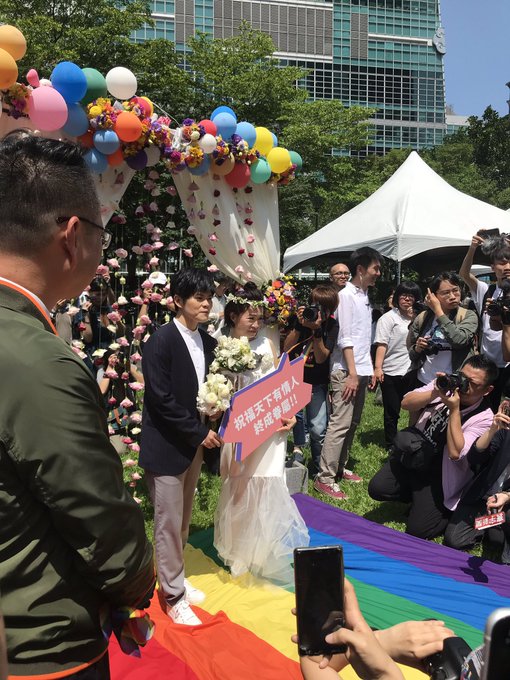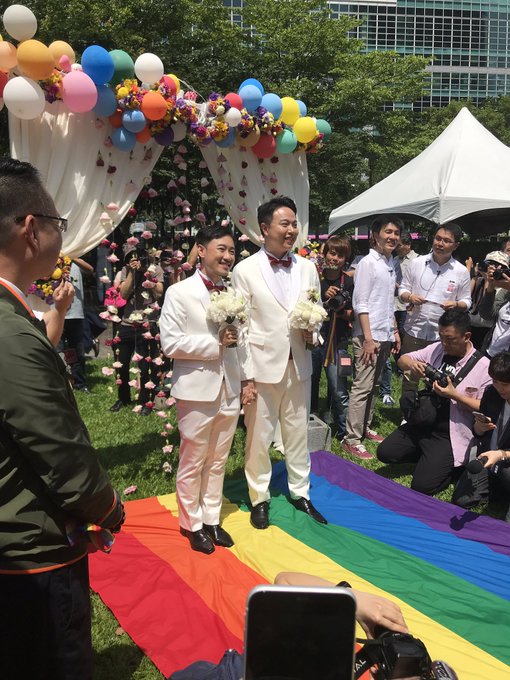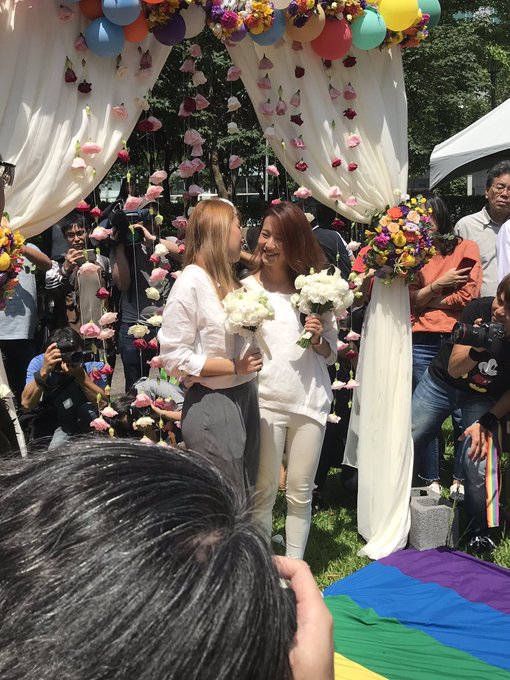 Finishing off this happy day, I just want to say how fortunate I am to be able to document this historic moment for #Taiwan, all the couples who got married today and myself. Knowing that from this day forward, I'll have equal rights to love and marry is a real comfort.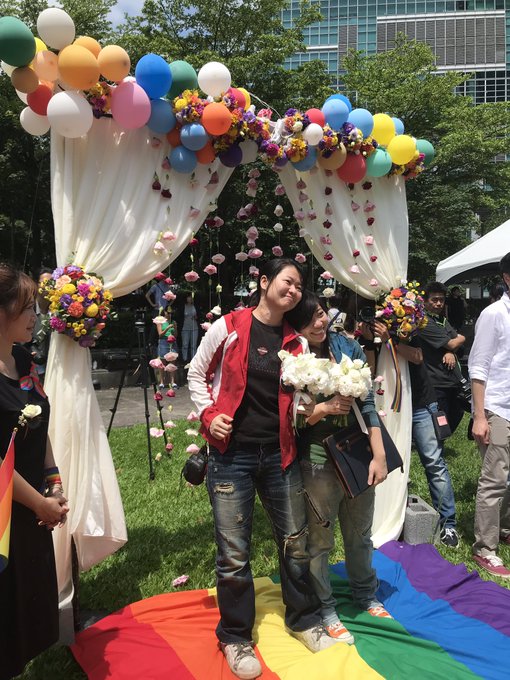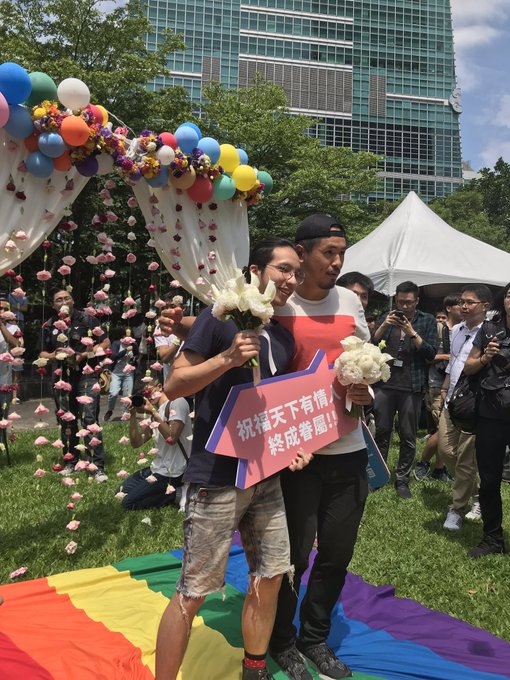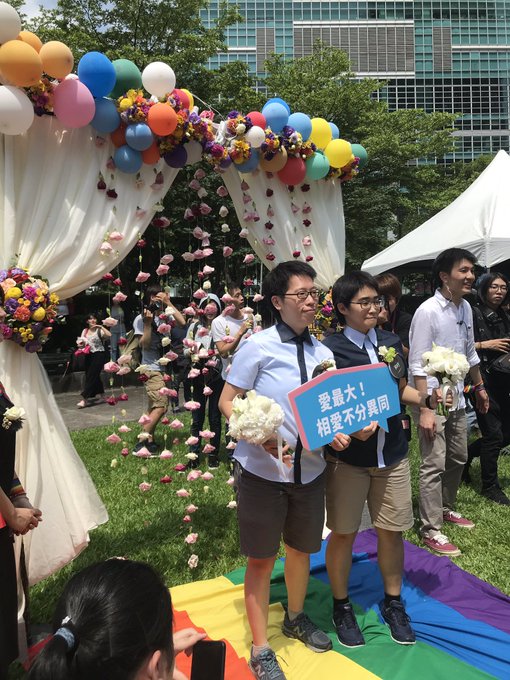 Tanzania bans use of plastic carrier bags from next month


The government Tanzania has banned plastic carrier bags from the first of next month.

However plastic packaging for medical services, industrial products, construction industry, agricultural sector, foodstuff, sanitary and waste management are exempt from the ban.

Also, plastic carrier items known as "ziploc bags" that are specifically used to carry toiletries will be permitted as they are expected to remain in the permanent possession of visitors and not to be disposed of during their stay in the country.

In a statement, the government advised visitors to avoid carrying plastic carrier bags of any form in their suitcases or hand luggage before embarking on a trip to that country.

A Special desk will be designated at all entry points for visitors to surrender plastic bags upon arrival.

The statement adds that the Tanzanian government does not intend for visitors to the country to find their stay unpleasant and appealed to visitors to accept the inconveniences that this directive may cause, as it strives to protect the environment and keep the country clean.